Member Directory Map

View the locations of our members on one map.
Member to Member Benefits

Learn more about the Member to Member Benefits offered by our members.
MEMBERSHIP

DIRECTORY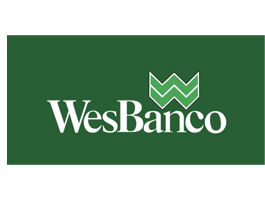 WesBanco, Inc. is a multi-state, bank holding company headquartered in Wheeling, West Virginia. Over the past decade, we've built a national reputation as a safe, sound and profitable bank holding company while we have maintained our community bank orientation. We merge technology with people to support our commitment to personal customer service.
250 E 5th St., Suite 400, Cincinnati, OH
45202