Member Directory Map

View the locations of our members on one map.
Member to Member Benefits

Learn more about the Member to Member Benefits offered by our members.
MEMBERSHIP

DIRECTORY



The Daugherty Law Office, LLC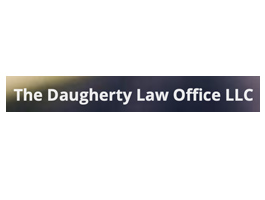 My name is Jonathan Daugherty, and I'm a sole practitioner at the Daugherty Law Office, LLC.  So, if you're a small business owner, I'm a lot like you. After starting a family, I returned to the MidWest in 2017 after spending 16 years on the East Coast, where I practiced commercial law in some really large cases in the business capital of the U.S. — New York City — while sitting across the table from lawyers at the largest law firms in the country. Now that I'm in Cincinnati, I'd like to bring some of that big law experience to a small law environment, so that I can actually talk with my clients instead of just their billing department.
My New York practice was a mix of general commercial litigation and business advisement. On the litigation side, the cases ran the gamut through commercial contracts, antitrust, securities, employment, bankruptcy, real estate, and intellectual property, and were in courts across the country, or before domestic or international arbitration panel. I've appeared or consulted on cases in courts in New York, New Jersey, D.C, Delaware, North Dakota, Ohio, and Michigan. On the business counseling side, I've advised domestic and international companies regarding transactions or compliance on topics such as intellectual property, consumer protection, workers' compensation, labor and employment, antitrust, cross-border issues, and marketing.
4555 Lake Forest Drive, Suite 650, Cincinnati
45242