Member Directory Map

View the locations of our members on one map.
Member to Member Benefits

Learn more about the Member to Member Benefits offered by our members.
MEMBERSHIP

DIRECTORY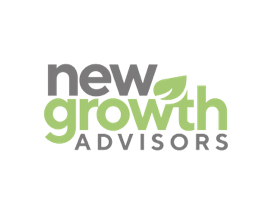 When a business is underperforming, or in crisis, clear, objective thinking and quick, focused decision-making is what's needed to bring it back to profitability. However, owners and managers are often too close to the situation to deal with the complex and sometimes overwhelming issues they must face. Unfortunately, when a business is in distress, every moment that passes is crucial, and going it alone is often like trying to stop a train that has gone out of control. That's why it's important to have someone with the expertise and background necessary to get things back on track.
At New Growth Advisors we understand the myriad of concerns and emotions owners and managers have during such trying times. We know what they need most is for someone to step in who they can trust implicitly to quickly and calmly assess the situation, while working to promptly create and implement a specialized revitalization plan. We know that working with a skilled turnaround professional… one who understands the big picture… one who knows how to ask the right questions, and make smart, calculated moves, can mean the difference between going under — and getting out from under.
New Growth Advisors, Inc. specializes in helping owners and managers of troubled and under-performing companies revitalize their businesses and return them to profitability. With expertise in banking, corporate management and corporate renewal, the NGA team has provided interim management services to companies ranging in size from $1million to $250 million and has consulted with companies with more than $1 billion in annual revenues.
New Growth Advisors can help you and your business:
• Increase cash flow
• Return your compliance with bank covenants
• Get your financial statements caught up and improve accuracy and timeliness
• Find new sources of debt and equity capital
• Continue supply of and services from vendors
• Communicate clearly with your employees and obtain their assistance and commitment to the turnaround process
For more information, please visit our website at www.newgrowthadvisors.com or call us at 513-489-7799.
4675 Cornell Rd #195 Blue Ash, OH
45241