Member Directory Map

View the locations of our members on one map.
Member to Member Benefits

Learn more about the Member to Member Benefits offered by our members.
MEMBERSHIP

DIRECTORY



Fifth Third Bank (Fifth Third Insurance)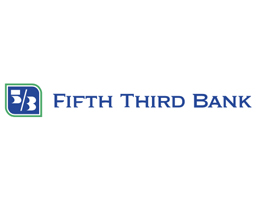 YOUR LOCAL FORTUNE 500 COMPANY, FIFTH THIRD BANK, ENTERED THE INSURANCE INDUSTRY IN 2017 BY ACQUIRING SUCCESSFUL LOCAL INSURANCE AGENCIES TO PROVIDE YET ANOTHER SERVICE TO THEIR CLIENTS. FIFTH THIRD INSURANCE IS HEADQUARTERED IN DOWNTOWN, CINCINNATI WITH THE CAPABILITY TO SPAN ACROSS THE UNITED STATES AND ABROAD. OFFERING A FULL SUITE OF INSURANCE SOLUTIONS SUCH AS PERSONAL AND COMMERCIAL PROPERTY & CASUALTY, EMPLOYEE BENEFITS, LIFE INSURANCE, AND RISK MANAGEMENT CONSULTING, FIFTH THIRD INSURANCE STRIVES TO FULFILL ALL YOUR INSURANCE NEEDS IN ONE CONVENIENT SPOT.
38 Fountain Square Plaza, Cincinnati, OH
45202