Member Directory Map

View the locations of our members on one map.
Member to Member Benefits

Learn more about the Member to Member Benefits offered by our members.
Click "+" to view / hide directory categories.
MEMBERSHIP

DIRECTORY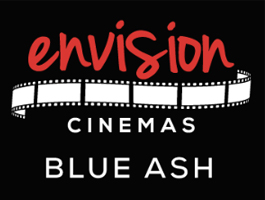 Envision brings back the glory of cinema's past with a modern twist. From our full bar & grille  to the push-button service in our modern recliners, we've designed the entire experience with you in mind.
Whether you're looking for an appetizer and drink, or you're making a meal of it, we've carefully crafted our menu to give a delicious range of culinary options that appeal to every audience.
Whether you're with a party of 1 or 100, you'll find an atmosphere where food and cinema take center stage. We're there through movie firsts with the family, and Friday night with your friends. We see first dates turn into date nights, then come back full-circle to family night. At Envision you get a great menu, a great venue and an overall amazing experience.
4780 Cornell Road, Blue Ash, OH
45241