Member to Member 

Benefits
Member to Member Benefits

The Blue Ash Business Association offers many benefits to its members including the member to member benefits listed below.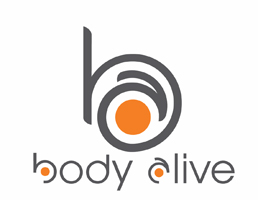 Blue Ash Business Association Member Discounts:
First Class FREE
$60/month Unlimited Membership (Regularly $80) or
10 class pass for $75 (valid for 6 months) or
5 class pass for $40 (valid for 3 months)
Plus benefits:
25% discount on all Body Alive Merchandise
Free Workshops
Bring a Free Friend
$5 Cycle Passes (Kenwood studio only)
Beginner Friendly Studios
Discounts valid at ALL studio locations (Kenwood, Oakley, Mason)
CLICK HERE TO CHECK OUT SPECIAL PRICING AND ADDITIONAL BENEFITS
DID I 

REGISTER FOR AN EVENT?
View this video to find out. You can register for an event from the EVENTS page or through the BABA event email.
CONTACT US

Our Board of Directors is available to answer any questions you might have about the Blue Ash Business Association.
Our Member Directory

All members have a listing on the Blue Ash Business Association website. The member directory is searchable by business category, member's name or business name.
Member to Member Benefits

Learn more about the Member to Member Benefits offered by our members.
Join BABA

We are always welcoming new members!
PAY DUES

If you are renewing your BABA Membership.
NON-MEMBER EMAIL SIGN UP

Join our email list and you will receive information on upcoming events. Please complete the information below and click SIGN UP.
BLUE ASH COMMUNITY AND BUSINESS GUIDE

The 2017-18 Blue Ash Community & Business Guide is a great resource for information on the city of Blue Ash and its business community.