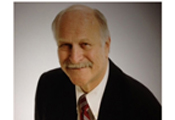 TED DAY INSURANCE
Ted's insurance business is unique in two ways-
1. Ted is older than you are and has "been there and done that" with everything involved in Life insurance, Long Term Care Insurance and Medicare plans. So, if you do not want to make mistakes in your insurance plans for now and the future – call Ted for a free annual review.
2. To allow clients to feel more comfortable and at ease in a home setting, Ted converted a Cape Cod style house into his office on a commercially zoned street- rather than locate his office in a typical overwhelming large imposing insurance building for his office.
Ted uses life insurance policies as a "sure bet" replacement for the Ohio Lottery system. For example, over your lifetime, you may pay $30,000 in insurance premiums betting on the length of your life, however, your beneficiaries could win big – for sure – with a payoff of $1,000,000 – or whatever you signed up for. You can make your family millionaires on your sure bet – that you will die someday.
Get this – the insurance companies are betting that you will not die, while by buying a life insurance policy – you are betting that you will die. You will always win this bet.
Did you know that there are more people alive today than the combined total of all humans that have died on earth since the beginning of time?
CONTACT US

Our Board of Directors is available to answer any questions you might have about the Blue Ash Business Association.
Our
Member Directory
All members have a listing on the Blue Ash Business Association website. The member directory is searchable by business category, member's name or business name.
Member to Member Benefits

Learn more about the Member to Member Benefits offered by our members.
Join BABA

We are always welcoming new members!
PAY DUES

If you are renewing your BABA Membership.
NON-MEMBER EMAIL SIGN UP

Join our email list and you will receive information on upcoming events. Please complete the information below and click SIGN UP.
BLUE ASH COMMUNITY AND BUSINESS GUIDE

The 2017-18 Blue Ash Community & Business Guide is a great resource for information on the city of Blue Ash and its business community.