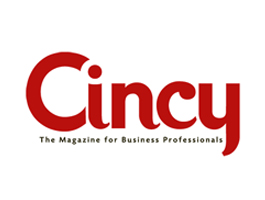 Cincy Magazine is The Magazine for Business professionals in the Tri-state.
Cincy Magazine in dedicated to helping the growth and success of businesses.
Cincy readers are affluent decision makers who have discretionary income to purchase products and services from those companies highlighted within its pages. Founded in 2004, Cincy Magazine in locally owned.
30 Garfield Place, Suite 440, Cincinnati, OH
45202