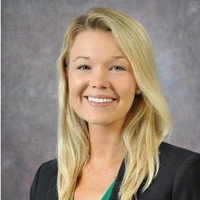 BODY ALIVE FITNESS
Feel like your New Year's Resolution is waning? That's where Body Alive comes in.
"Body Alive is Cincinnati's premier fitness franchise, which offers high energy fitness classes like hot yoga, cardio, barre, and hot mat pilates, at the most competitive prices in the Tri-State area," explains Katie Massa, Director of Business Development. "We recruit the city's top fitness instructors to provide alignment support for our beginner students, while at the same time challenging our more advanced students. Regardless of your fitness level and experience, expect to sweat during each and every workout."
Cincinnati has a booming health and fitness industry and owners Paul and Stephanie Bain were ahead of this trend. Massa says the commercial gyms weren't able to keep clients motivated or help them see the results they were looking for.
"Clients missed the spa-like feel and social atmosphere found at the other boutique studios around the city," she says. "However, even then the studios' monthly memberships were extremely expensive, and the class schedules lacked variety."
This is where Body Alive came in. Body Alive offers affordable, high-quality fitness classes that are geared to beginner and experienced students. The instructors at Body Alive are trained to deliver a fun, safe, and effective workout through choreographed exercises and upbeat music.
"Today, Body Alive members may choose over 6 different workouts from 3 studio locations," she says. "Each studio provides a welcoming atmosphere staffed by dedicated, certified instructors pushing our students to become confident, stronger individuals in order to feel more alive."
Three Body Alive studios are accessible across Cincinnati: Kenwood, Oakley, and Mason, with a fourth location in Crestview Hills opening this summer. Members may access any location to participate in beginner-friendly heated and unheated classes designed to tone and lengthen your muscles while improving your balance and strength.
Heated classes include:
Hot Power Yoga
Hot Body Sculpt
Hot Mat Pilates
For those who aren't a fan of heated classes, students may choose to participate in our non-heated workouts like cardio, bounce, and barre classes that focus on core, strength, and endurance. Cycling classes are currently offered only at the Kenwood studio.
There are several benefits to working out at Body Alive, with over 40 unheated and heated classes offered daily across the three studio locations. "Students can easily find a fun workout class to sign up for to accommodate his or her schedule between 6:00 am and 9:00 pm on the weekdays," says Massa.
With every membership and class pass, clients may participate in any class (except cycle) at any studio location! There are also special discounts for those who qualify, which includes Blue Ash Business Association members. Those options include:
$60/month for unlimited classes (vs. $80/month) or

$75 for 10 classes (valid 6 months) or

$40 for 5 classes (valid 6 months)
Other exclusive member benefits include 25% off Body Alive merchandise, free workshops, and free friends as well as discounts at local businesses including Alba Beauty Studio, Wild Eggs, and Rooted Juicery.
Interested? You may get your FIRST CLASS FREE by creating a Body Alive account online and emailing kmassa@bodyalivefitness.com today. For more information, visit https://bodyalivefitness.com/pricing/special-pricing/ .
CONTACT US

Our Board of Directors is available to answer any questions you might have about the Blue Ash Business Association.
Our
Member Directory
All members have a listing on the Blue Ash Business Association website. The member directory is searchable by business category, member's name or business name.
Member to Member Benefits

Learn more about the Member to Member Benefits offered by our members.
Join BABA

We are always welcoming new members!
PAY DUES

If you are renewing your BABA Membership.
NON-MEMBER EMAIL SIGN UP

Join our email list and you will receive information on upcoming events. Please complete the information below and click SIGN UP.
BLUE ASH COMMUNITY AND BUSINESS GUIDE

The 2017-18 Blue Ash Community & Business Guide is a great resource for information on the city of Blue Ash and its business community.