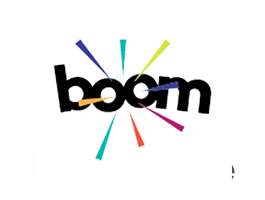 Break out of the sea of sameness! Get innovative, bold and buzzworthy marketing with BOOM! a digital marketing and design agency, with offices in Blue Ash and Dayton, Ohio.  We help our clients develop their brand identity, strategy and voice to build meaningful, lasting and profitable relationships with their audience.
For nearly a decade our team has created some of the most unique and eye-catching print and digital marketing that has helped our clients go from just plain ordinary — to extraordinary!  And we can help you too…
After all, competition for your customers' time and attention is more fierce than ever. If you're ready to be a little daring and do what it takes to succeed in today's ever-changing climate… if you're ready to break away from the old and outdated and move on to what's new and innovative… then we're ready to partner with you! Please visit us at www.wemakeitboom.com, or email us at pam@wemakeitboom.com.
Some of our services include:
Branding and Identity – Make the best first impression with a professionally designed, cutting-edge logo and identity system for your brand, product or company.
Digital Marketing – Stay on top of one of today's most effective tools for increasing interest and engagement through your website, social media or digital advertising.
Graphic Design – Make your marketing materials stand out with eye-catching flyers, brochures, newsletters, invitations, mailers and other promotional materials.
Content Development – Give your story a fresh new spin with articles, ads, blog posts, newsletters and other specially crafted content that delivers a strong and memorable message.
4675 Cornell Rd #195 Blue Ash, OH
45241