2018 December 6th Holiday Celebration Luncheon
December 6, 2018 @ 11:30 am

-

1:30 pm

Free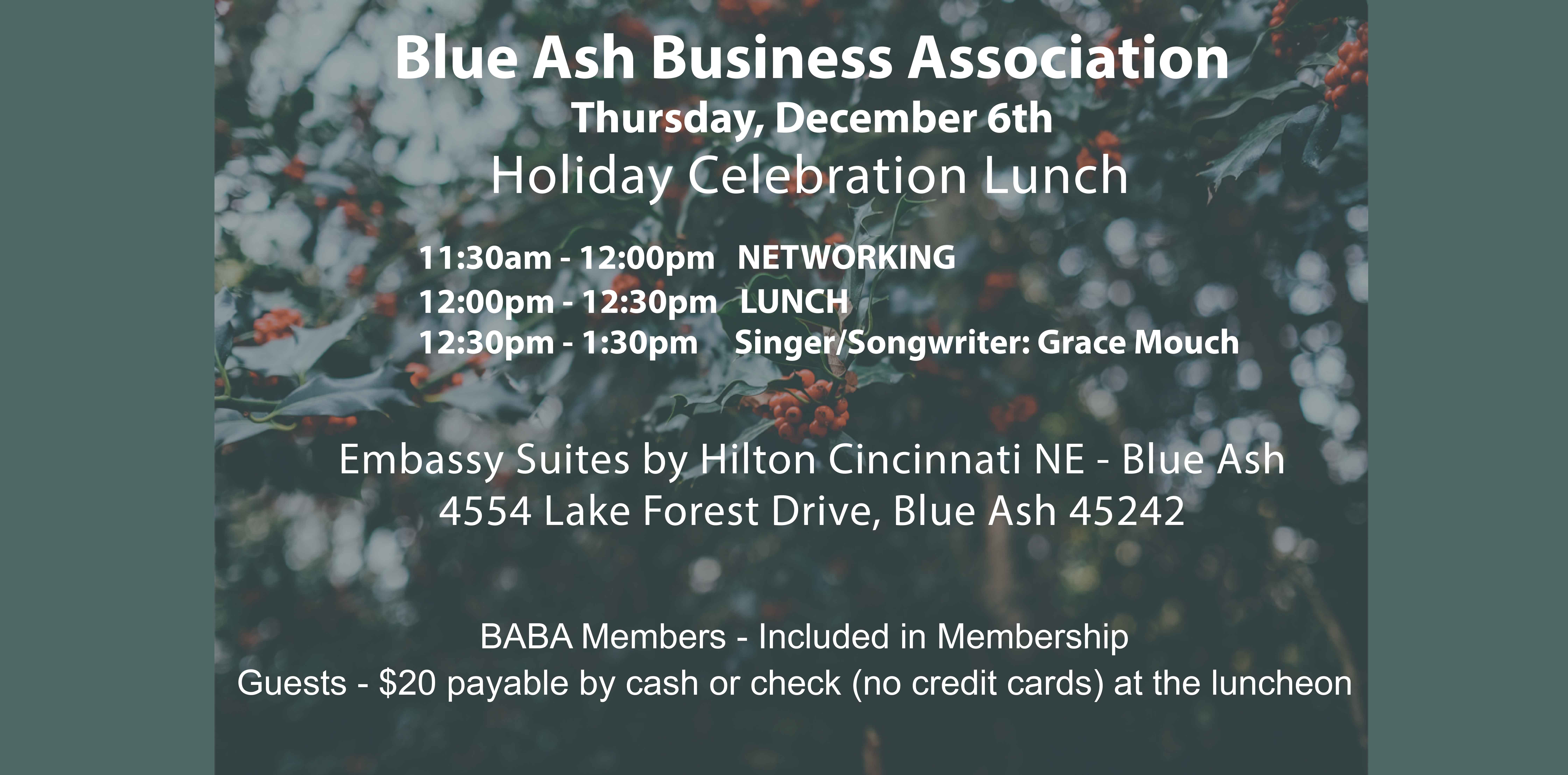 December Luncheon
Thursday, December 6th
Grace:
Grace is a 17 year old singer songwriter. She has been writing music since the age of 9 and wants to continue into the music business after graduating. Her dream is to perform and write her music and hopefully make a positive impact on the world through her words and melodies. She has been going to the Music Resource Center in Walnut Hills since late 2016. Her experience at MRC has given her many skills to prepare her for her endeavors in the music industry. It has always been a safe and welcoming place and has given her a place to record and share her music. She is currently working on her first full album featuring many other students at MRC with the help for the wonderful MRC staff. Her style is a mix of many things and she mainly writes from experience and what she feels. She hopes that by sharing her feelings and experience through art she might be able to help someone who feels similarly and help the rest to understand each other.
Music Resource Center – Cincinnati:
Music Resource Center – Cincinnati is a non-profit recording arts program that has helped thousands of youth connect to the arts since it opened its doors in 2007. The Music Resource Center performing arts program serves teens in grades 7-12, and for $2 a month they are able to learn about music in a studio environment. The program focuses on developing valuable life-skills, while also offering high-quality lessons in general music, recording arts, songwriting and instrument performance.
Location: Embassy Suites by Hilton, Cincinnati NE
11:30am – 12:00pm Networking
12:00pm – 12:30pm Lunch
12:30pm – 1:30pm Grace Mouch
Please Note: The ticket price will say FREE but the price is as follows:
BABA Members – Included in Membership
Guests – $20 payable by cash or check (no credit cards) at the luncheon
Make an online payment for the luncheon
Please consider bringing a guest or business partner